Surf Online Securely and Anonymously using IP Privacy [Review]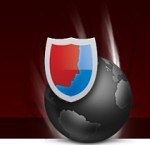 Everybody who goes online is always concerned about their privacy. After all, nobody wants to show their identity online, as you never know who may be keeping track of your online activities and may use it against you. But if you are reading this you don't need to worry anymore as today we have tested an application which helps protect your online privacy and keep your identity secure.
Overview
The application that will do this task is IP Privacy by Privacy Pro. It is a privacy protection app that keeps your identity secure by hiding your real IP address behind highly anonymous fast premium proxies which is regularly updated and without affecting any browsing speed. It also helps prevent your browsing and internet activities over the Internet from being tracked by others websites, advertising agencies or Internet Service Providers (ISPs).
While providing you anonymity over the net, IP Privacy also ensures that your computer is secure from malicious or privacy invasive codes by preventing the execution of dangerous ActiveX or JavaScript files. It provides extra protection by clearing all your online traces from your computer.
Review
System Requirements
Platform: Windows 2000/2003/XP/Vista
Tested Version: IP Privacy 3.8
Installation
Installing IP Privacy is very straight forward and without any hassles. Just like any other typical Windows application installation, accept the end-user license agreement, select the folder where you want to install IP Privacy, than pretty much clicking on Next a couple of times and the installation will be complete.
Features
Premium high quality proxies
Add new proxy manually
Live Update of proxies periodically
Already tested proxy list including proxy's response time are saved for further use
Clear Internet History
Clear Typed URL
Clear Temporary Internet Files
Clear all cookies including tracking cookies
Clear Auto Complete Forms History
Clear Auto complete Password History
Clear Internet Favorites
Block Invasive code like ActiveX and JavaScript
Ease of Use
Using IP Privacy is a piece of cake. The main window consist of two big buttons, "Enable Online Anonymity" and "Enable Privacy". In this window, under "select a proxy" select anyone from the list of available proxy servers, which are divided into Countries. After selecting a pop-up dialog box will appear, just click on Start and then IP Privacy will check the server. After satisfaction with the result, click on "Enable Online Privacy" to activate online anonymity. You can also "Enable Privacy" for added security. You don't need any other configuration to your browsers proxy settings. Fire up your favourite browser and start surfing the net in complete anonymity.
Performance
Almost all the proxies that we tested were very fast and their was hardly any difference in the browsing speed. We even tested them by downloading a file and got almost the same speed that we get from our ISP.
Product Support
Privacy Pro provides support to IP Privacy users via Email support and Phone Support. You can also read the online user guide for any technical information about IP Privacy usage from their official website.
Conclusion
IP Privacy helps you hide your real IP address so that online snoops are unable to keep a track on your Internet activities or to find your address and personal information by redirecting online traffic through their highly secure servers. It does this very effectively and transparently without effecting your browsing speed. You can get a three-day trial version from their website to test IP Privacy. The retail price is $39.95.