From a credit card terminal to your mailbox and trashcan, criminals have stolen personal data for decades and are constantly on the lookout for new ways to get another person's information. With its rise and popularity, the internet has become yet another avenue for thieves to gain access to confidential material. Whether through emails or fraudulent websites, personal information, and even whole identities, is compromised every day, commonly this form of crime is known as online identity theft. While the internet remains a relatively safe place, it's a fact that cybercriminals are doing their best to ruin the experience for anyone and everyone.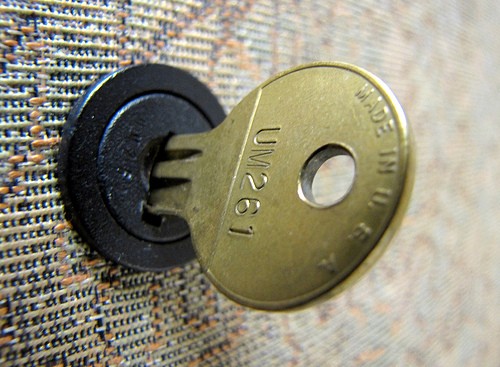 Fortunately, with rapid advances in technology and companies solely dedicated to protecting your information online, there are many ways to safeguard your internet experience. From anti-virus software and spyware scanners to just staying informed, you can arm yourself with the tools you need to keep your identity yours.
How to protect yourself from becoming the next victim of online identity theft?
Stop hackers in their tracks from getting hold of your identity. Protect yourself from becoming the next victim of online identity theft with these tips:
1. Protect your PC
Perhaps the most important tools toward defending your identity are anti-virus and anti-spyware software, and a firewall. These types of software protect against existing and new viruses, and tracking mechanisms, while a firewall serves as an extra line of defense against external attempts to infiltrate your computer.
2. Passwords and Forms
Avoid using easy to guess passwords and opt for encrypted ones. While it may seem cumbersome, it's best not to use the same password twice and a good idea to change them often. When filling out forms, be sure to disable your cookies – the option that allows for form data to be stored and auto-filled the next time you visit a particular site.
3. Safety Symbols
Whether shopping, browsing or socializing, look for common security symbols, such as the blue Better Business Bureau and light green TRUSTe symbols or the red and black VeriSign symbol. In your browser, secure sites begin with HTTPS (the S means secure) and on the right side of your browser, the SSL (Secure Socket Layer) padlock symbol should be present. SSL stands for Secure Socket Layer
4. Keep it Clean
From clearing your cache – deleting your browser and search history – and disabling or customizing your cookies to spyware removal software and cleaning your windows registry, regular maintenance not only speeds up performance but removes stored data and personal information.
5. Knowledge
While they can't report on them all, both online and offline news outlets do a pretty good job of keeping communities informed of local, national and global scams and fraudulent activity. Even if you don't watch TV or log-on every day, you should periodically check reputable sites, such as Google's blog, CNN.com, BusinessWeek.com, FBI.com or your local news station for cyber crime updates. You can also keep an eye on our Security category for security tips and news about latest threats.
While there is no single solution for absolute protection, the more precautions you take the better off you will be. For maximum safety and security, make it a priority to regularly update your anti-virus and anti-spyware software, maintain your computer systems and online accounts, and arm yourself with information, tips and tools for staying safe on the internet.
Image Credits: you hold the key by jasleen_kaur on FlickR
Author Bio
Michael Jones is a blogger working with one of the largest security firms in the world, PC Tools Spyware Doctor™ Anti-Spyware Software. When not trying to take down botnets, he can be found fishing and spending time with his family in the Midwest.